Black "Fovember" Sales are Here!
Black Friday + November = Upto $100 Fovember
The Ultimate Security Camera Bundle Deals!
Are you ready to elevate your home or business security? This Black Fovember, we're offering exclusive deals that you won't want to miss. Experience the power of peace of mind with our incredible security camera bundles, featuring a choice between 4G or Wi-Fi connectivity and the flexibility of Solar or AC power options. Plus, enjoy a generous $50 discount on each bundle!
Why Choose Our Security Cameras
Crystal Clear Surveillance: Our cameras deliver high-definition video quality, ensuring you never miss a detail.

Remote Access: Stay connected to your property at all times, receive real-time alerts, and access footage from your smartphone or computer.

Easy Installation: Set up is a breeze, and our customer support is here to assist you every step of the way.

Robust Features: Enjoy features like motion detection, night vision, and two-way audio for comprehensive security coverage.
Act Now to Secure Your Black November Deal:
Ready to enhance your security with our exclusive Black Friday/November Camera Bundles? Don't miss out on these incredible savings. Protect your loved ones, home, and business with top-notch security technology. Act now and enjoy the ultimate peace of mind!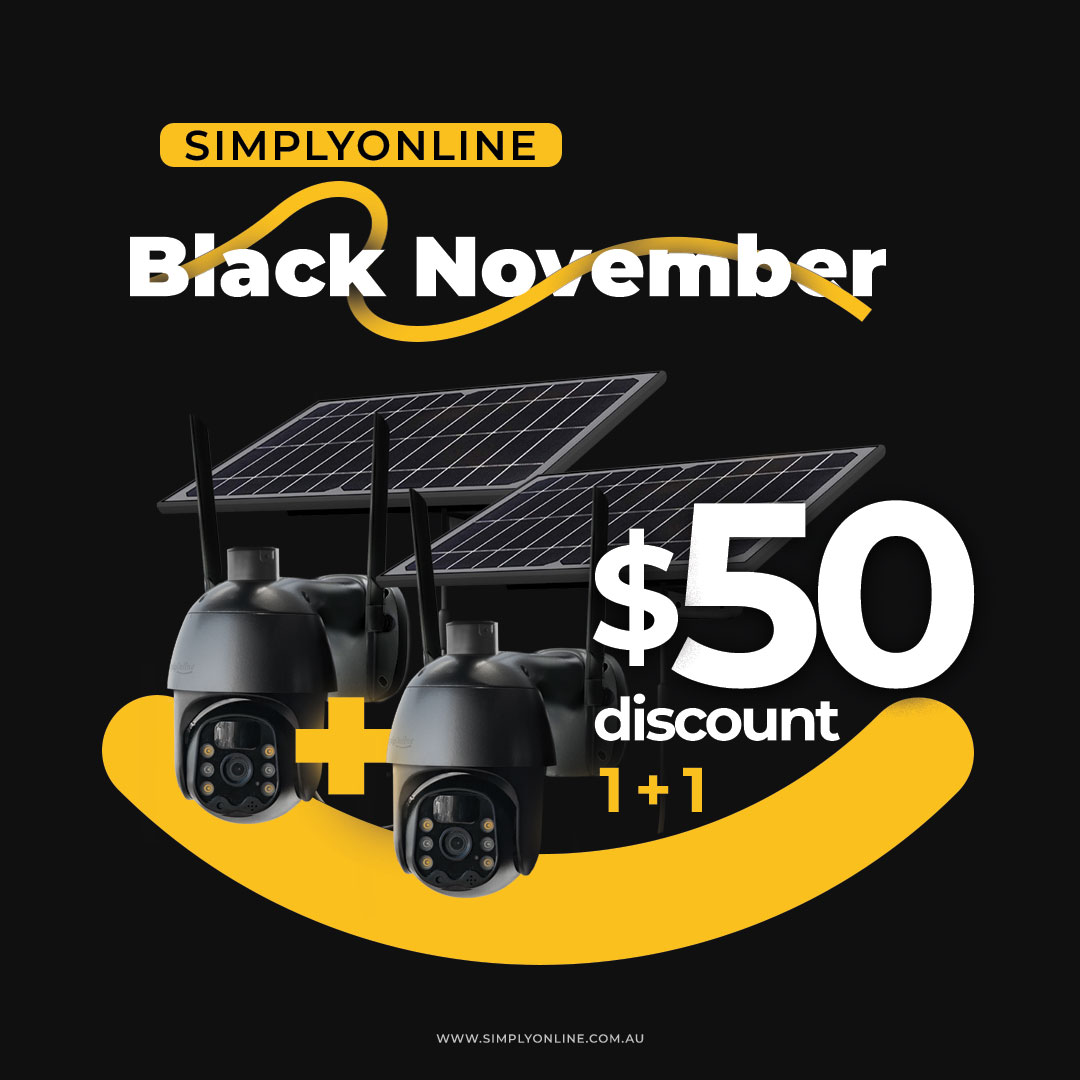 What's Included in Our Black Fovember Camera Bundles
Your Choice of Connectivity: Select either our 4G-enabled or WiFi-enabled cameras for seamless, remote monitoring from anywhere.

Power to Fit Your Needs: Opt for the solar-powered camera for an eco-friendly solution, or choose the AC-powered camera for constant reliability.

Exceptional Savings: We're slashing $50 off the regular price of each bundle for a limited time. Don't miss this opportunity to fortify your security at an unbeatable price!