Have you experienced theft on your site recently?
We are sorry to hear that you have experienced theft on your site recently. You are not alone in this. It is quite common in Australia, but there are some prevention tips that can help. Monitoring your site closely with building site solar security cameras and keeping a backup camera are both good ideas.
What if you didn't experience something like this?
We're happy to hear that you haven't had any incidents on your site, but you shouldn't let your guard down when it comes to security. Thieves are looking for an easy target, so don't make it easy for them.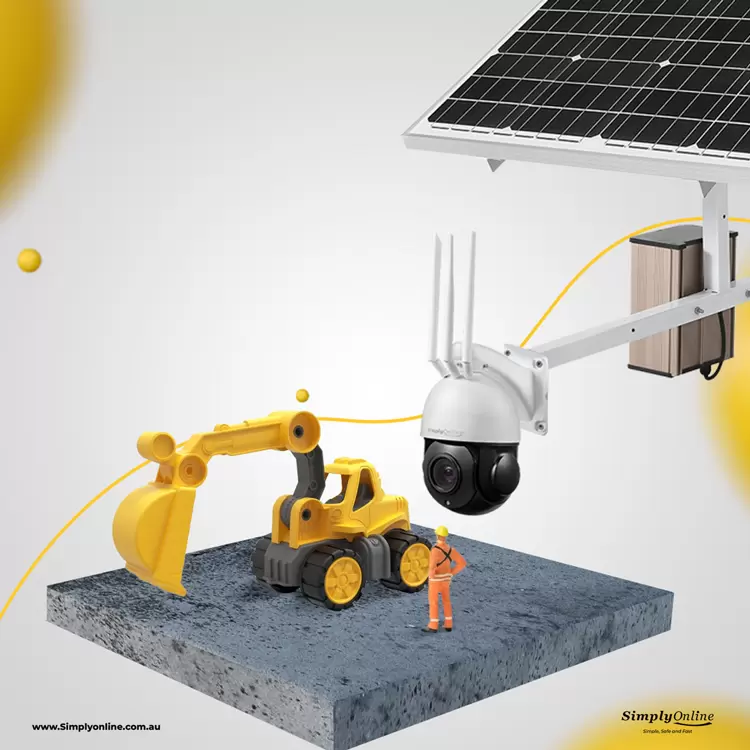 Reduce The Risk of Construction Site Theft
Construction site theft is a major problem in the construction industry. Construction sites in Australia are often left unsecured, making them easy targets for thieves. There are several things you can do to reduce the risk of theft at your construction site.
One of the most important things you can do is install a security system. A security system will deter thieves and make it more difficult for them to steal from your site. You should also install cameras to monitor activity on your site. The footage from these cameras can be used to identify and prosecute thieves.
Another way to reduce the risk of theft is to increase security around your site. This can be done by hiring security guards or installing fencing and gates around the perimeter of your site. By making it more difficult for thieves to access your site, you can discourage them from attempting to steal from you. If you have a lot of trees or bushes around your construction site, consider installing floodlight cameras that will turn on when movement is detected, This will help you see if someone is lurking around your building site at night.
Finally, you should report any incidents of theft or vandalism to the police. By working together, we can reduce the amount of theft and vandalism at construction sites.
What's the best security camera for construction sites?
There is no one-size-fits-all answer to this question, as the best security camera for a construction site will vary depending on the specific needs of the site. However, some of the most popular types of security cameras for construction sites include massive 4G solar optical zoom cameras and 4G Solar PTZ cameras. These cameras are designed to provide high-quality images and video footage, even in low-light or nighttime conditions.
Why are Building site solar security cameras Needed?
Builders are finding that security cameras are an increasingly important part of protecting their building sites from theft and vandalism. In Australia, both residential and commercial construction sites have been targeted by criminals. This has led many builders to invest in site security, including the installation of security cameras.
Security cameras act as a deterrent to crime, as they can help to identify and catch criminals. They can also provide valuable evidence to police if a crime does occur. Building site security cameras are thus a vital part of keeping building sites safe and secure.
Protect Your Jobsite with Temporary building site solar security cameras
A solar powered, 4G surveillance camera is an easy way to protect your jobsite. You can relocate these 4G building site solar security cameras to the next site easily. The 4G connection provides high speed data transmission, so you can view live footage of your jobsite from anywhere. The solar panel keeps the camera charged, so you don't have to worry about batteries. The camera is weatherproof, so you can leave it outside
If you want to see what's going on in your job site while you're away, the Building site solar security cameras are a great choice. These building site solar security cameras record Full-HD or even higher resolution video (depending on the camera type) and have two-way audio, so you can hear and speak to people who are near the camera. The app lets you view live video from the camera and gives you alerts when motion is detected.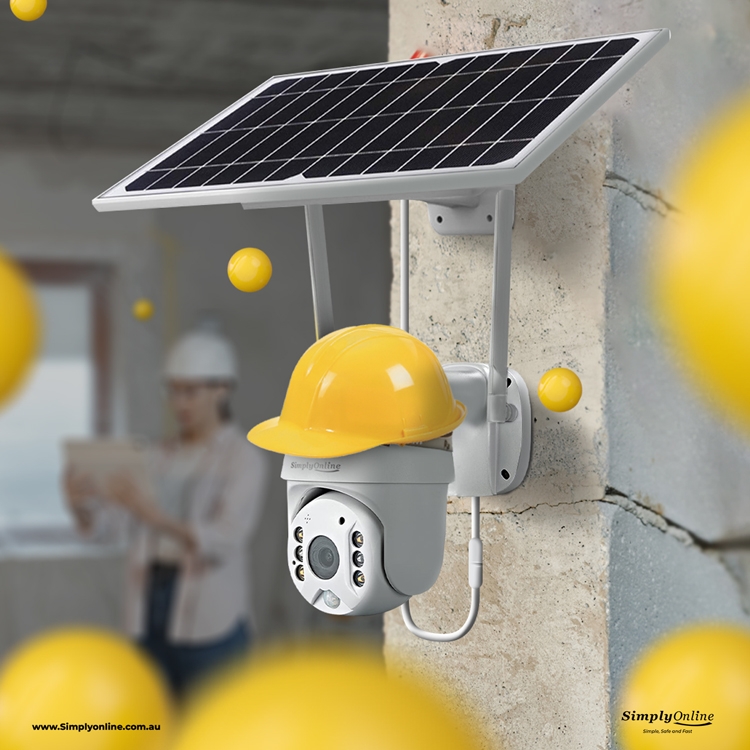 Problems that commonly occur on job sites:
No Power on Construction Site or Jobsite or Building Site?
If there's no power on your construction site or jobsite, you can still keep an eye on things with solar-powered security cameras. These massive building site solar security cameras can be moved anywhere, and they're wire-free and wireless, so you don't have to worry about running out of power.
No Internet or WiFi on the Construction Site?
If there's no WiFi or Internet on the construction site, that's not a problem. There are 4G solar security cameras that are self-sufficient and don't need an Internet WiFi connection. CCTV footage can be stored locally on the camera's SD card/Cloud storage or remotely accessed by your phone.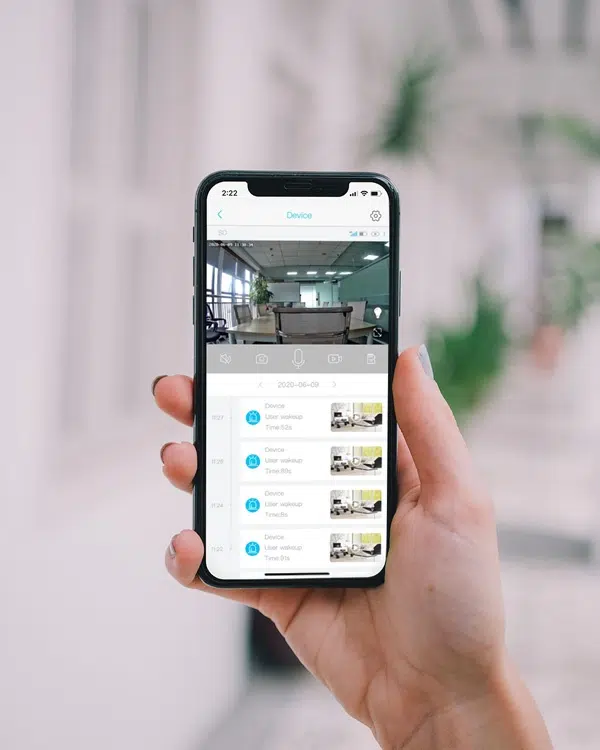 View multiple sites at once.
Assuming you want to view multiple sites at once, you can do that with the same type of building site solar security cameras, and It is also very easy to do this. You can use the app that comes with your camera to do this easily. Simply click on the camera you want to watch the live feed for, and control them individually if they are PTZ cameras. You can rotate and pan the camera as you please.
Speak with Your Site Workers
If you have Building site solar security cameras with two-way audio on your site, you can give instructions to your workers and they can reply back to you. This is a great way to communicate with them without having to be on site yourself. You can also use the live feed to monitor what they are doing and make sure they are following your instructions. building site solar security cameras are a great option for sites that are far away or difficult to get to.
Add 24/7 Security to Your Site
Adding 24/7 security to your site is a great way to deter potential criminals and increase safety for everyone. By installing massive 4G building site solar security cameras with optical zoom, you can continuously monitor activity on your property. they also come with a massive battery and solar panel. These cameras have a live feed that can be accessed from anywhere.
The latest 4G / solar technology is now available in Australia. This new technology allows for live view, image quality, and construction site streaming. The benefits of this new technology are that it is solar-powered and has an optical zoom. This means that you can now see what is happening on a construction site from anywhere in the world. This is a great benefit for those who want to monitor their construction sites from afar.
IP65 Waterproof
IP65 waterproofing is a common feature in Building site solar security cameras, as it helps to protect the camera from the elements. This is especially important for construction sites, where CCTV cameras are often used to monitor activity. Solar-powered wireless security cameras are also often weatherproof, as they need to be able to withstand the elements in order to function properly. However, not all security cameras are created equal when it comes to waterproofing. Some models are more robust than others and can withstand more extreme weather conditions.
Secure Your Job Site Day and Night
It is important to secure your job site both during the day and at night. A camera with night vision can help you monitor activity on your site 24 hours a day. A PIR sensor can be used to detect movement, and an outdoor site camera can be used to alert you of any activity.
Will I save money by using a solar security camera?
Building site solar security cameras are becoming increasingly popular. Many people are drawn to the idea of saving money by using a solar security camera. However, it is important to remember that building site solar security cameras are not always less expensive than their traditional counterparts. In some cases, the initial cost of a solar security camera may be higher than a traditional camera. However, over time, the solar security camera will pay for itself through the savings on your electric bill.
The benefits of solar camera surveillance and solar energy in general
The benefits of Building site solar security cameras are many. Solar energy is a renewable resource, so it doesn't contribute to air pollution or climate change. Solar panels convert sunlight into electricity, so they can power your camera and other devices wirelessly. You can also monitor your home or business remotely with a solar camera. And if you have a battery backup, you can keep your surveillance system running even when the power goes out. building site solar security cameras are easy to install and require little maintenance.

This National Geographic article provides a great overview of how solar energy works: https://education.nationalgeographic.org/resource/solar-energy
Is this camera right for you?
If you're not sure if these cameras are right for you, ask our online support or email us