What is a wifi security camera?
A wifi security camera is a type of wireless CCTV camera that can connect to a home or business wifi network. This makes it easy to install and operate, as there is no need to run cables. Wifi security cameras usually have a higher resolution than wired cameras, making them ideal for use in security systems. These cameras are used for security and surveillance purposes, and can be placed either indoors or outdoors.
When it comes to choosing a home security camera, there are many factors to consider. The most important factor is the camera's field of view. Home security cameras come in a variety of sizes and shapes, each with its own unique field of view. The larger the camera, the wider the field of view. The best home security cameras have a wide-angle lens that allows you to see a large area. Another important factor to consider is the camera's resolution.
The higher the resolution, the sharper the image. Most home security cameras have a resolution of 1080p or higher. Another feature to look for is live view. This allows you to see what the camera is seeing in real time. Most home security cameras also have cloud storage, which allows you to save and access your footage from anywhere.
Indoor/Outdoor Security Cameras
Security cameras are a great way to improve home security, both inside and outside your home. Outdoor security cameras can be used to keep an eye on activities around your home, while indoor cameras can be used to monitor activity inside your home. Waterproof security cameras are also available for use in outdoor areas.
These cameras are typically weatherproof and can withstand exposure to the elements. They may be used to monitor activity around a home or business, or to keep an eye on a pool or other outdoor area. Indoor security cameras are typically small and compact, making them easy to install and operate.
What's a good affordable wireless security camera system?
A good affordable wireless security camera system should be reliable and use high-quality materials. They will also offer a variety of features to meet your needs. It should also have a good internet connection for remote monitoring. The camera system should be compatible with android and ios devices.
Can wireless cameras work without the internet?
Wireless cameras are a type of camera that do not require a physical connection to a recording device or power source. It instead relies on battery power and a wireless connection to transmit data. Wireless cameras can work without an internet connection, but it depends on the purpose of the camera.
If the camera is being used to record footage, then it will need an SD card to store the recorded footage. This means you can access the data offline later. However, if the camera is only being used for live streaming or broadcasting, then it will need an internet connection in order to access the data.
Can my security camera be hacked?
It's pretty hard to hack into a security camera. The average person would need to have a lot of knowledge about hacking and computers in order to be able to do it. Even then, it would be difficult to successfully hack into a security camera without being detected.
but it's possible if the password is weak or the network is not secure. To prevent it, make sure to use a strong password and a secure network.
Where does the footage go?
In the past, security footage was typically stored on hard drives or central systems. However, newer wireless cameras often store footage on an SD card or in the cloud. This allows you to store your 1080p full HD footage without taking up a lot of space.
There are two ways to access the data: through the provided app or by reading the SD card directly. Cloud storage, on the other hand, can only be accessed when you have an internet connection.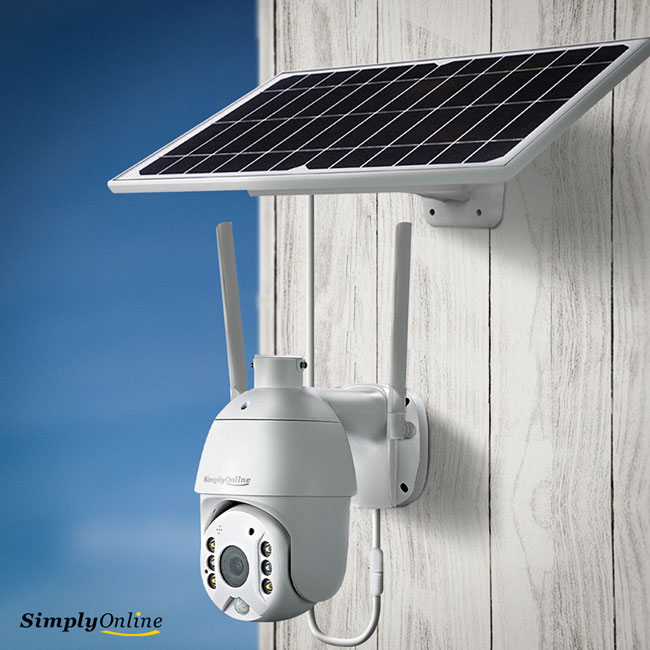 Pan/Tilt Home Security Wi-Fi Camera
A Pan/Tilt Home Security Wi-Fi Camera can be a great addition to your home security system. These cameras are PTZ (Pan-Tilt-Zoom) cameras, meaning that they can be controlled to move around and capture video at different angles and distances. Many of these cameras also have night vision and motion detection capabilities. our wifi ptz security cameras even allow you to use your phone as a remote control.
The more angles a camera can cover, the more area it can protect. This is especially important in security situations, where a wide field of view is necessary to monitor a large area.
The best wifi security cameras are the ones that give you the most features for your money. Some of the features to look for in a good wifi security camera include: solar power, PTZ (pan, tilt, zoom) capabilities, weatherproofing, SD card storage (for local storage), and smart features like live notifications, motion detection, and solar panel compatibility. These cameras can be used both indoors and outdoors, and are great for keeping an eye on your property whether you're at home or away.
Wire-Free WiFi Cameras
Wire-free WiFi cameras are powered by solar energy, making them eco-friendly and easy to setup. They can be wall mounted or placed on any flat surface, and are perfect for both indoor and outdoor use. With advanced security features and two-way audio, wire-free WiFi cameras are perfect for keeping an eye on your home or business. These weather-resistant cameras are also easy to link together, so you can create a sophisticated security system that covers all your needs.
You might be interested in
WiFi Security Camera PIR Motion Detection
A WiFi Security Camera with PIR Motion Detection can be a great way to keep an eye on any activity at your home. These cameras use infrared technology to detect human movement, and then send live notifications to your smartphone or tablet. This way, you can always stay aware of what's happening on your property. Plus, since these cameras connect to your WiFi network, you won't have to worry about running any extra cables.
Rechargeable Batteries in Wifi Security Cameras
Rechargeable batteries in wifi security cameras keep your home safe and secure by providing a reliable power source for your camera. Solar panels can be used to recharge the batteries, ensuring that your camera will always have a power source.
Other features to look for
There are a few other features you might want to look for in a security camera. Efficiency is always good, and eco-friendly options are available for many products these days. Good mobile apps make it easy to keep an eye on your home while you're away, and replaceable batteries mean you don't have to take the camera down to charge it every few months. Wire-free designs are becoming more popular, as they're easier to install and maintain. Night vision is another great feature, especially if you want to be able to see what's going on outside your home after dark.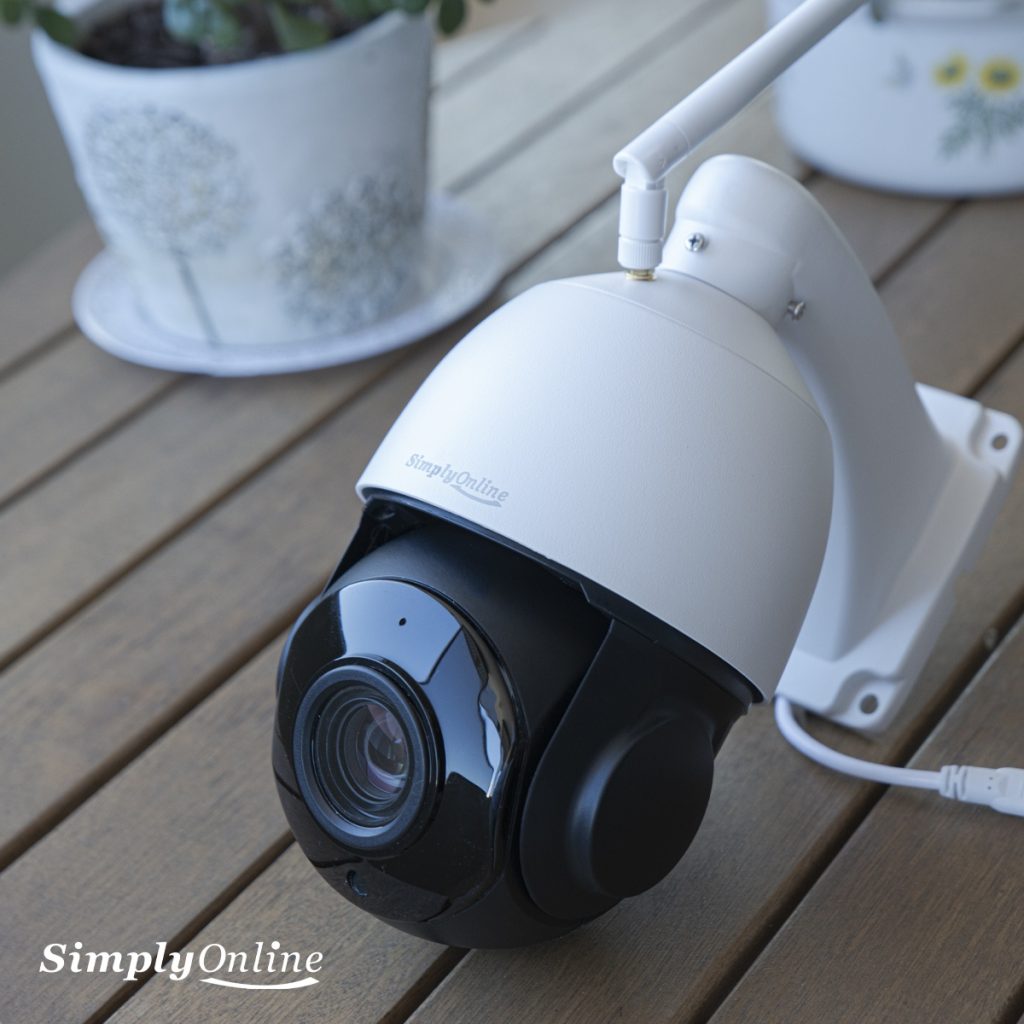 Security Cameras in Australia
When it comes to security cameras, Australia has a wide range of options to choose from. Whether you're looking for something easy to set up or something with more features, there's a security camera for you. And with Wifi / 4G connectivity, you can rest assured that your camera will stay connected no matter where you are. Plus, with night vision and removable battery options, The camera can monitor things even when the power goes out, especially if you invest in solar wifi CCTV. This way, you can have peace of mind.