Security has never been this easy

The 4G Solar Powered Bullet Camera is a great CCTV solution for those who want to be cable-free, this camera can be used almost anywhere and will record footage to a micro sd card (optional). This camera is supplied with a solar panel so that it can stay powered for a decent time.
The camera is recorded onto a micro sd card, which you can easily remove and transfer to your computer via an adapter. It's 4G network, and the sim card allows it to be used without wifi. The battery life of this camera is also great.
Get one of the best 4G Solar Security Camera that Alerts Directly to Your Smartphone
If you're looking for a high-end security camera that can be installed anywhere, the 4G Solar Powered Bullet Camera is a great option. This camera uses 4G technology to send alerts directly to your smartphone, so you can keep an eye on your home or business no matter where you are.
This 1080p Wireless 4G Solar Powered Bullet Camera is a great way to keep an eye on your property. Solar power means that you don't have to worry about batteries, and 4G LTE connectivity means that you can view your footage from anywhere in the world. The bullet camera is also very easy to install, and it comes with a free app that makes it even easier to use. You can have a great live feed on your phone with a full HD 1080p quality

Take your security to the next level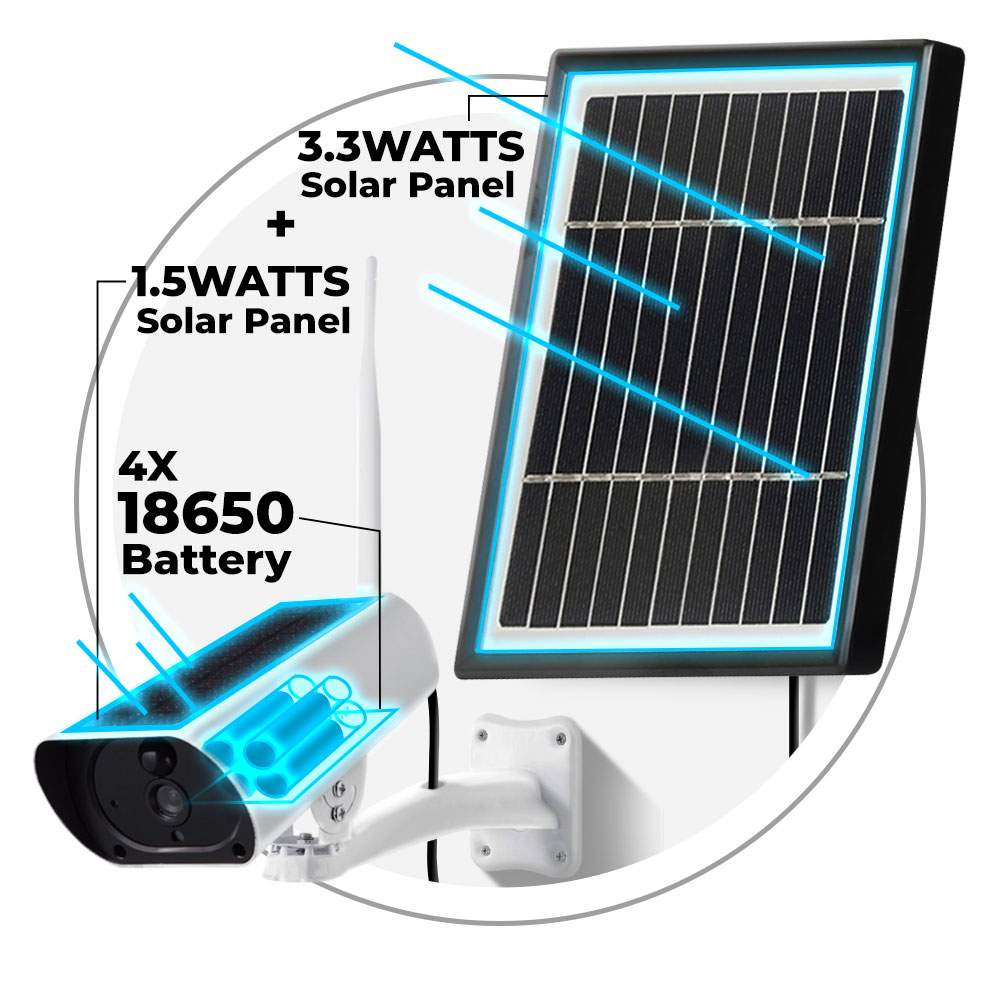 If you're looking to take your security to the next level, consider adding a 4G Solar Powered Bullet Camera to your security system. With these Cameras in place, you'll be able to keep an eye on your property (indoors and outdoors), even when you're away from home. And with remote access via your smartphone, you can always stay up-to-date on what's happening at your property.
The camera also has night vision and a PIR sensor which makes it easier to detect human movement at all times of day.
The camera also has a good viewing angle and is IP65 weatherproof.
The camera can be powered by the included solar panel on the body of the camera or the extra solar panel and can be mounted from the ceiling, wall, or roof.
Things to consider in a security camera
There are a few things you should consider before buying a security camera. One of the most important things is whether or not the camera will be able to run on solar power. If it can't, then you'll need to make sure that it's close to an outlet so that you can plug it in. Another thing to consider is the size of the solar panel. The larger the panel, the more power it will be able to generate. Finally, you'll need to think about how you want to run the AC camera's cable. You can either bury it underground or run it along the outside of your house.
Outdoor 3G/4G Surveillance where is it used?
Outdoor 3G/4G Surveillance cameras are great for remotely monitoring areas where there are poor wifi signals or no cable internet. These cameras transmit data over a cellular network, so they can be placed in areas where it would be impractical to run cables.
But, perhaps just as important, is the fact that wireless technologies are also becoming more energy-efficient requiring less power to broadcast signals over greater distances. Thus, they're helping reduce the energy consumption of some industrial applications.


Common Questions :
What happens if I don't have 3G or 4G coverage for my 4G Solar Powered Bullet Camera?
If you don't have 3G or 4G coverage, consider getting the WiFi model of this security camera, or moving 4G Solar Powered Bullet Camera to an area where you do have a good 4G signal. These cameras can record to a micro sd card, but you won't be able to access live alerts or monitoring without an internet connection.
What if I'm not tech savvy?
That's okay! Our Customer Service Representatives will walk you through everything you need to know about proper installation and setup. We also provide a video guide that will walk you through the process of setting up your camera.
What is a better option, bullet camera or dome camera?
There is no simple answer to the question of which type of camera is better, as it depends on the specific needs of each installation. In general, dome cameras are more aesthetically pleasing and are less likely to be vandalized than bullet cameras. However, bullet cameras typically have a longer range and may be more visible, making them better suited for deterring potential intruders. Ultimately, the best camera for any given installation will depend on the specific needs of the site.
Here are some factors to consider when choosing the best camera for your security system:
The first thing you need to do is determine what type of camera is best suited for your needs. There are two main types of cameras available on the market today:
Wifi Security Cameras
These are the most common type of cameras used in security systems. They offer remote viewing with wifi connection and can be mounted on walls or ceilings. Most CCTV cameras have night vision capabilities and can be used indoors or outdoors.
4G Security Cameras
4G Cameras are the newest type of camera available. They use a 4G sim card to connect to the network and can be used indoors or outdoors. 4G Cameras offer a good internet connection and can be used to monitor large remote areas.


Will I save money by using a solar security camera?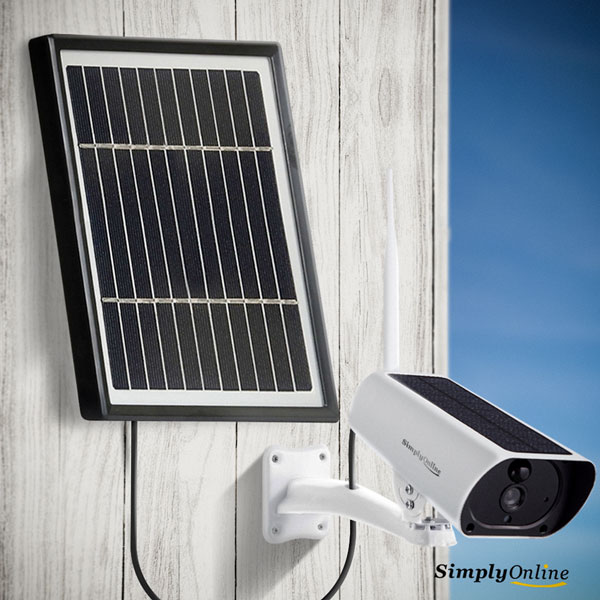 Solar power cameras, or solar CCTV, are an excellent way to save money while also benefiting the environment. By harnessing the power of the sun, these cameras can run for long periods of time without needing to be plugged into an outlet. This not only saves on electricity costs but also reduces your carbon footprint. In addition, solar CCTVs often come with built-in storage, so you can save footage without worrying about using up data on your phone or computer.
What Makes The 4G Solar Powered Bullet Camera Unique?
Solar camera systems are unique because they offer A long-term solution for rural areas with no access to power outlets. They can be relocated to where they are needed most and do not require an external power source. The replaceable, rechargeable battery (lithium battery) is a key selling point for this product – it means the product can be used for a long time.
Memory card and Cloud storage
Security cameras usually come with an SD card slot for optional local storage, but many also offer cloud storage as an alternative or supplement. Cloud storage can be more convenient because you don't have to physically remove and replace the SD card to view footage, but it also comes with some security risks. If your camera is hacked or the cloud service provider suffers a data breach, your footage could be compromised.
Our Products
Our 4G Solar Powered Bullet Cameras are easy to install and can be installed with the basic tools. With our cameras, you can monitor your home or business from anywhere in the world. just connect the camera to your phone and you are good to go
Sign Up for Latest News and Special Offers
If you want to stay up-to-date on the latest news and special offers, make sure to sign up for our email list! This way, you'll always be the first to know about what's going on at your favorite security store 🙋‍♂️.
Thanks for reading

Follow us on social media