2X WiFi Solar Cameras PTZ – Black Metal Casing 128GB (BUNDLE)
Speedy Installation
Easy and fast home security setup in under 5 minutes
IP65 Weatherproof
our product is protected against multi-directional, low-pressure water jets
Solar Powered
Wire Free Protection, powered by the sun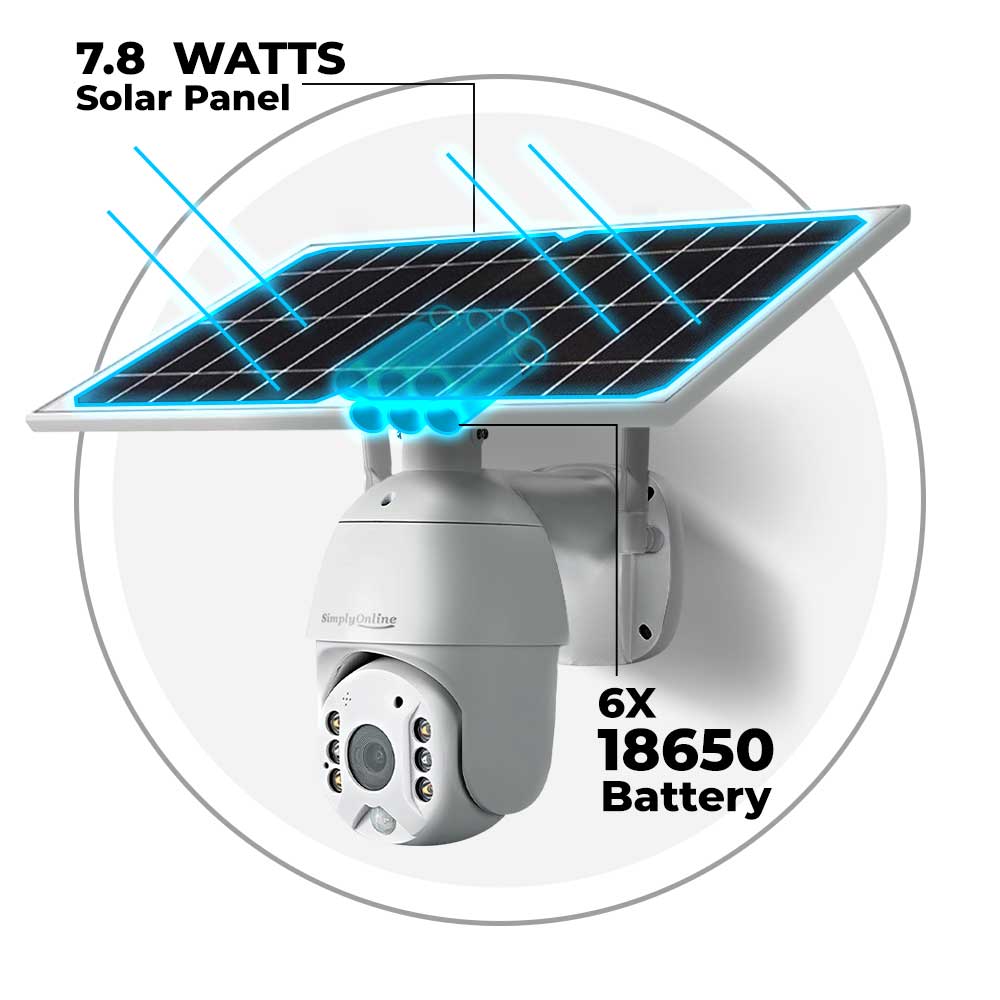 Control at Your Fingertips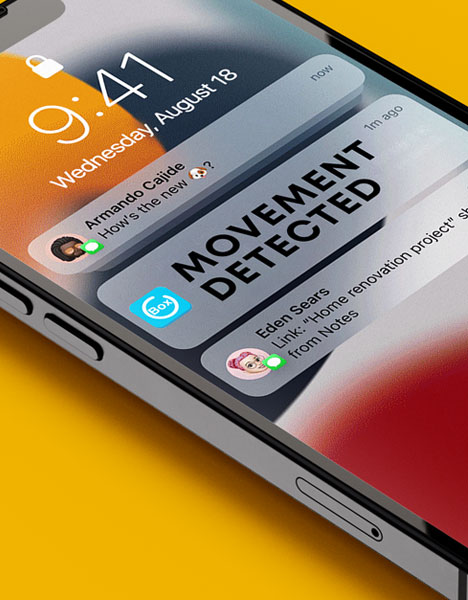 Real-Time
Notifications
---
You can receive real-time alerts when motion is detected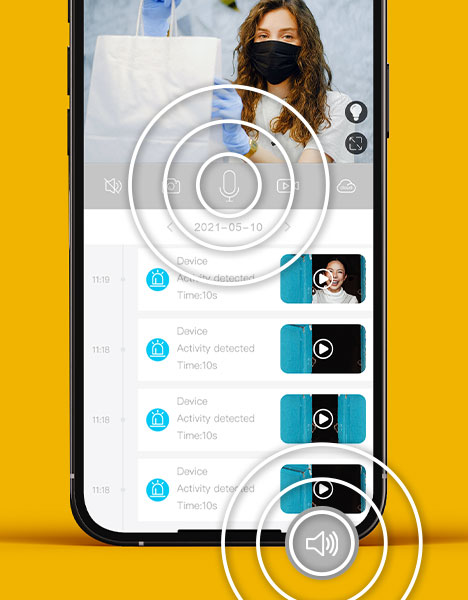 Two-Way
Audio
---
Enables you to receive and transmit audio through the camera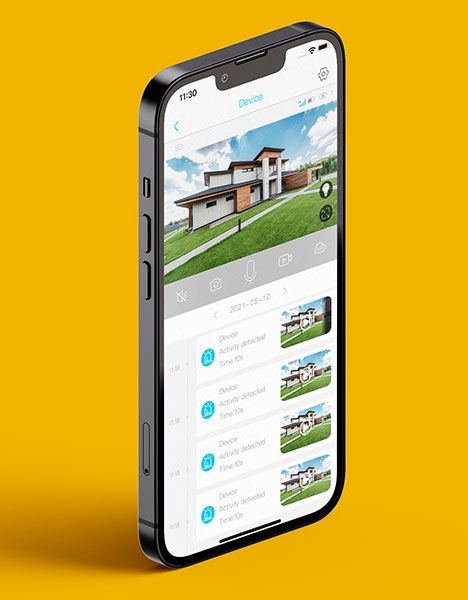 Control
your camera
---
Zoom and rotate your PTZ camera from the app, Connect your Camera with your smartphone, you can access it from anywhere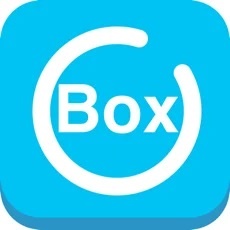 PTZ Security Camera supported by solar panel and Wi-Fi
Some of the unique qualities of this security camera are
Now don't worry about power supplies and get a WiFi Solar Camera with an 8-watt solar panel to clearly record the activities in the specified area 24*7. The battery is charged by solar energy and will keep functioning as long as it is exposed to sunlight. The cameras are designed to record when they detect motion or some sort of activity. When there is no activity, the camera switches to 'standby mode', which in turn saves a lot of power. The motion sensors are quite advanced so there is no fear of it missing something. The WiFi Solar Camera can last for a long while in standby mode even without solar energy. Although it is recommended to be placed in such a way that it keeps receiving sunlight when in constant or active use. The camera can provide quality images in the dark light as well as at a night time. The WiFi Solar Camera comes loaded with various features such as live monitoring ( via smartphone app ), motion sensor recording and notification alerts on detected movement, night vision, cloud storage of footage, an audio system to facilitate communication. All these features make it convenient for you to access the footage and live to monitor, and communicate with the camera with ease. You do not need any power outlets or cables to set up the camera at your desired location.
SimplyOnline brings a wireless, sustainable-solar powered, water-proof camera which can easily be connected with Wi-Fi and installed within 5 minutes.
Get HD quality live footage of your office or home in your mobile device from the camera. You will get a perfect view even at night as it is equipped with backlight technology and 1080p IR to provide high-quality pictures in any lighting conditions. And all that is gathered in a 2.2 KG package of camera which we call Compact WiFi Solar Camera PTZ.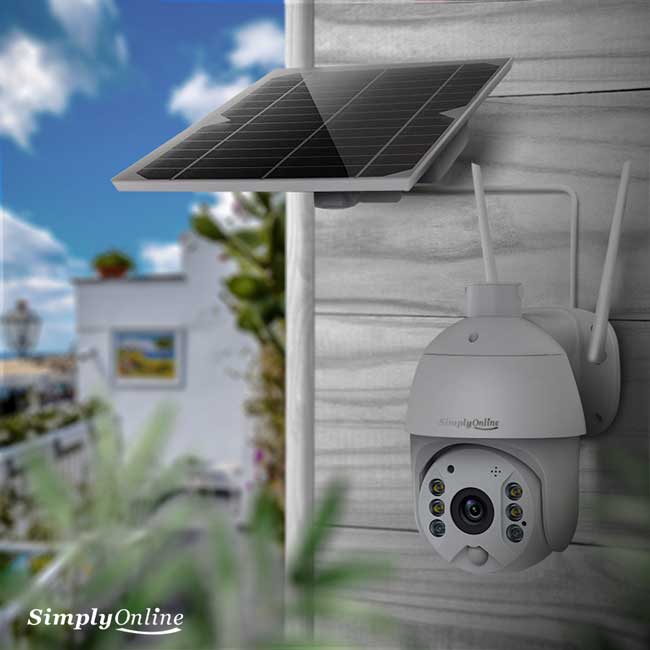 You can place either a single camera or an entire army of WiFi Solar Camera anywhere on your property and you can view the live footage on your device via the app anywhere anytime. The camera is made such that it can be connected to a WiFi Modem network to give you access to the live footage at all times. With state of the art technology, these cameras are a huge deterrent for crimes such as robbery, trespassing, attacks, etc., while also providing valuable footage to rely on in the event of any mishap. These cameras are suitable for all property types where Wi-Fi internet is accesible.
Armed with solar panels, Cloud storage, motion detectors, and Internet accessibility, these cameras are the perfect security partner that lets you put your mind at ease.
The WiFi Solar Camera can rotate 355 degrees and tilt 120 degrees which allow covering a wider area. It can deliver the high quality coloured and detailed picture even in low light. It allows 24*7 surveillance without power consumption. It is supplemented with 8W power, 177mm*267mm solar panel, which has the capacity to work under 30 degrees to 60 degrees with >91% power outlet conversion rate.
Remote Control
The camera can be controlled remotely via a mobile device. You configure it with your mobile device and you are done! After configuration, you will automatically receive notifications on your mobile for any motion detection. You can also rotate the camera lens for changing the coverage area directly from your mobile device without changing its position physically.
It enables you to save the footage on your mobile device.
Speedy Installation
The camera can be installed easily on any surface to provide continuous and easy surveillance of your office or home. The camera will monitor, capture and notify you all the motions detected in the surveillance area.
Solar-Powred
You shouldn't worry about the wiring or electricity connection for enabling camera functionality. As this one is a solar-powered camera which is self-sustainable on solar energy and doesn't require electricity connection or electric wiring. The camera has a waterproof solar charger and built-in Lithium-ion rechargeable batteries.
So, you shouldn't worry even if the camera is shadowed by the sun because you can use batteries to keep the camera functional.
WiFi
The camera is connected to your device with a Wi-Fi connection which provides you online streaming for 24/7
Camera Detailed Technical Description
>The Signal model of the camera is PAL/NTSC. The minimum illumination is Color to B/W, Color:0.001Lux and B/W:0.00001Lux It contains the best image sensor with ½" 2.0Megapixel HI3518E+PS5280LT. The S/N ratio is more than 60dB(Enhanced). The Effective pixel is 1920*1080@ 25fps/30fps. The horizontal resolution is 1080P. The protection level is IP65. It has an automatic white balance. The rotation range is 3600 unlimited rotation horizontally and 900 auto reversal vertically. The rotation speed is Min 0.010, Max 2000/S Horizontally & Vertically. The backlight compensation can be turned On/Off. The video compression is H.264 main profile encoding. The audio compression is G.711, G.726, and support 32K stereo. The camera lens is 3.6mm fixed lens. The electronic shutter PAL:1/25~1/100000s NTSC:1/30~1/100000s. It supports CBR / VBR. The primary stream is 1920*1080@ 25fps while the secondary stream is 640*480, 25fps. It has an MJPEG / JPEG Baseline encoding. The video bitrate is 32Kbps-16Mbps continuously adjustable. The Battery is 6*18650 battery (6*3200mA=19200mA). The network protocols supported are- TCP/IP, UDP, RTP, RTSP, RTCP, HTTP, DNS, DDNS, DHCP, FTP, NTP, PPPOE, SMTP, UPNP. The Solar panel is of 8W power. It supports 128G TF card storage and ONVIF. There is cloud storage support for video storage. The working power is 4W, with the power supply of DC12V/2A and Power of standing is 0.003W. The work environment is -200C~+500C (select temperature control accessories) and under 95%RH.
Some Frequently Asked Questions
1
How far can sensors detect?
12 Meters
2
What happens if the memory card is full?
It writes over the old footage when the memory card is full
3
Should I remove the sd card to watch the recorded videos?
No, you can view the stored footage with the mobile apps.
System functions
Networking method

WiFi only (2.4ghz)

Compression format

H.264+/H.265

Sensor

30mm

Detection mode

PIR + Radar Dual Induction Detection

Detection Distance and Angle

0-12 Meters (120°)

Storage

optional TF Card ( 16G/32G/64G/128G )

Waterproof grade

IP65 (Outdoor/Indoor)

PTZ angle

Horizontal 55 ° /sec Vertical 40 ° /sec

Infrared light

effective night vision distance 30 meters

Powersupply mode

Solar +6pcs 18650 batteries

Operating temperature

-30°~+60°

Weight

1.5Kg
Sound
Built-in speaker

Yes (3Watts)

Built-in microphone

Yes

Two-Way Audio

Yes
Panel and Battery
Battery Capacity

Maximum support 6Pcs of 18650 batteries (6*3200MAH)

Maximum working power

4W

Standby power

0.003W

Solar cell power

7.8W
Demensions and weight
Package Weight

2.2 kg

Dimensions

20 × 28 × 17.0 cm
These cameras are not meant to run 24/7 – The camera goes to sleep when there is no movement and wakes up again when it notices a movement.
Batteries are not included in the warranty. No warranty is given on battery performance
It only works with 2.4ghz modem. (If your modem only supports 5ghz, then you would need to use WIFI extender.)
Get 2 Wifi Solar Cameras with a $50 Discount
| | |
| --- | --- |
| Weight | 4.4 kg |
| Dimensions | 40 × 56 × 34 cm |
| Color | Black |
| SD Storage | 128 GB |
| Lens (mm) | 3.6mm |
| Special Features | Waterproof / Weatherproof |
| Power Supply | Normal |
| High Definition | 1080P(Full-HD) |
| Technology | Infrared |
| Motion detection | support |
| Wall Bracket | Side |
| Supported Operating Systems | No |
| Video Compression Format | H.264 |
| Network Interface | WiFi |
| P2P | Android/IOS |
| Brand Name | Simply Online |
| Type | IP Camera |
| Two way audio | support |
| Cloud storage | Support |
| Connectivity | WiFi |
| Lens | 3.6mm |
| IR Distance(m) | 20M |
| IR vision | 6pcs IR array -30m ir vision |
| Products Name | WiFi Solar power IP PTZ cameras |
| Sensor | CMOS |
| Resolution | 2MP |