Solar Security Cameras have surged in popularity in recent years, owing to their sustainability, convenience, and low maintenance. In particular, the Australian market, with its ample sunshine, presents a fertile ground for these sun-powered surveillance solutions.
However, navigating the range of options can be overwhelming. As such, our article aims to guide you through the best rechargeable Solar Security Cameras in Australia for the year 2023. We'll evaluate their features, performance, and reliability to help you make an informed choice for your home, business, or farm security needs.
What makes a good solar security camera?
A solar powered security camera should have a built-in solar panel to recharge the battery, human detection to send alerts only when someone is present, cloud storage to save footage, long battery life for non-stop recording, and an IP65 rating to withstand harsh weather conditions.
Solar powered surveillance camera features
these cameras are a great option for those looking to increase security around their home or business. These cameras rely on solar power to charge, meaning they can be placed almost anywhere without the need for a power outlet. Additionally, Solar Powered Camera in Australia come equipped with features like night vision and motion sensors, making them ideal for recording activity both day and night. Best of all, many solar powered cameras can be configured to work with two-way communication systems, allowing you to stay connected to your property no matter where you are in the world.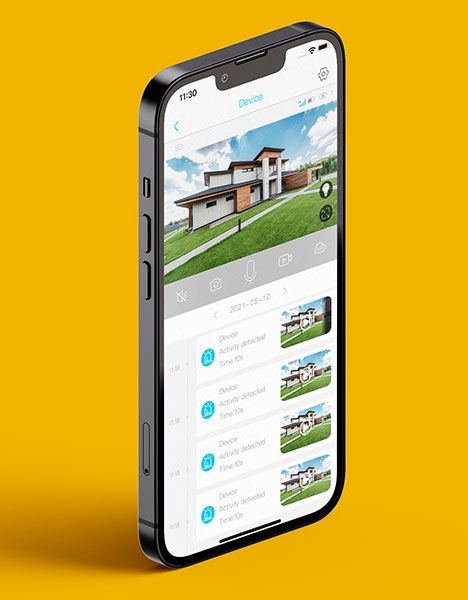 Live & remote viewing
these security systems are becoming increasingly popular as people look for ways to monitor their homes and businesses 24/7. Many of these cameras are designed to be used outdoors, and they often come with apps that allow you to view the camera feed on your mobile device. The picture quality of these cameras is usually quite good, making them a great option for security purposes. Additionally, most security cameras come with a PIR sensor which helps to get a good picture even in low light conditions.
No wiring or cabling needed
A wire free surveillance system is a CCTV that does not require any wiring or cabling. These outdoor security cameras are powered by sunlight and a lithium-ion battery, so they don't need to be plugged into an outlet. The cameras work even when it's dark out, thanks to night vision.
How do they connect to a network?
Most wireless security cameras connect to a home network through an antenna, either 4G or WiFi. They send an alarm to a smartphone or compatible device when they detect motion, and many can also live stream video in HD quality. all of our outdoor wireless cameras also have night vision and motion detection.
3G/4G connectivity
3G/4G connectivity in solar-powered cameras is a great way to keep an eye on your property without having to worry about wires. You can install the Australian 4G Simcard for a High-speed 4G internet connection. This way you can playback any live video footage you need.
WiFi connectivity
A wireless security camera system is a great way to keep an eye on your property, no matter where you are in the world. These wire-free systems use WiFi to transmit live, clear footage to your device, making them a perfect solution for anyone with good WiFi coverage in their home or office.
Weatherproof rating
It's important to make sure that your camera is up to the task of withstanding the elements. Look for a camera with an IP65 rating for weatherproofing. This will ensure that your camera can withstand rain, snow, and other conditions without issue. A waterproof camera will give you even more peace of mind, knowing that it can handle anything that Mother Nature throws its way.
Protect your property at night
At night, your property is more vulnerable to theft. A wifi or 4g camera which can be accessed from your mobile phone is equipped with Thermal sensors that can help detect what's happening, as they can see infrared light. This means that even if it's dark, you can still see what's going on. This way, you can keep an eye on your property even when you're not there. Crisp, clear images are essential for detection, so make sure to choose a camera with good quality.
Will I save money by using a solar-powered security camera?
A solar security camera is a home security camera that runs on clean energy from the sun. these cameras are better for the environment than traditional security cameras because they do not produce emissions from electricity generation. Solar security cameras also have the potential to save you money on your electricity bills. these security systems are typically used outdoors and can provide 24/7 coverage of your home or business.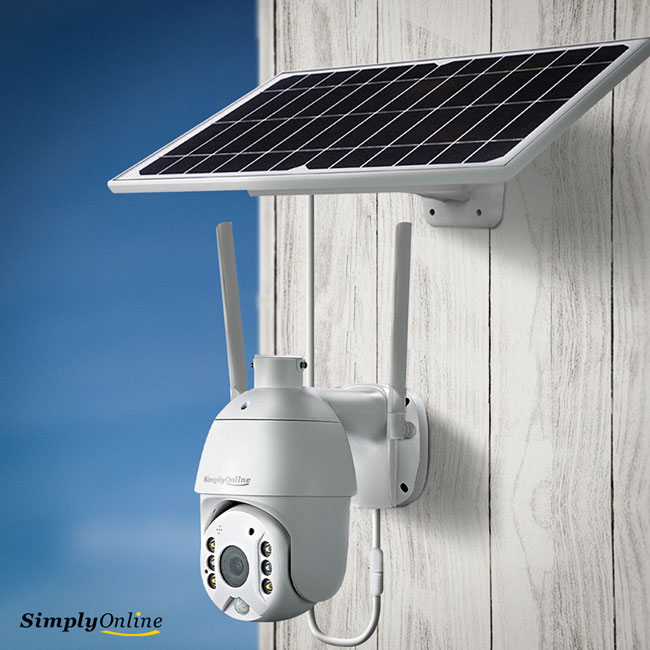 What Makes Solar Camera Systems Unique?
Solar camera systems are unique because they are powered by clean, safe energy from the sun. They are also environment-friendly and available in 4G or Wifi. The best camera for remote areas is solar-powered because it does not require a cable or backup batteries. Lithium-ion batteries make these cameras even more versatile because they are rechargeable and have a long life. A solar camera system is the best choice for those who want to use the latest technology without harming the environment.
Do batteries come with this product?
Yes, batteries are included. This is great news for those of us who have been looking for fewer things to worry about.
How much do these cameras cost in Australia?
Wireless security cameras are available in a range of prices. The more compact ones can cost as little as $350, while more advanced setups can cost over $1500.
Storage
The microSD card slot supports cards up to 128GB, or you can use a cloud storage subscription for additional storage space.
Do they come in 4k resolution?
Most cameras support HD resolution, but our massive 8mp optical zoom camera resolution is equivalent to 4k. 4k uses more storage, but the image is ultra crisp and high quality.
Can they Hack into my system (security breach)?
It's very hard to hack a wifi cam, and even harder to do so without tampering with the physical device. However, it is possible to do so if the hacker has access to the router or 4g connection the device is using. The best way to keep your camera safe is to make sure it's not connected to any public networks.
The Best Solar Security Camera in Australia(2022)
Our spotlight for the best solar-powered CCTVs in 2022 goes to a few different models. These cameras usually come with massive rechargeable batteries that can keep them running for days or weeks on end. You can also take a look at some of the different panels to choose from, like 30w, 60w, or even 120w. Some of these cameras are also simcard ready or wifi ready, so you can easily connect them to your network.