Farm Security Cameras are an essential tool in modern agricultural practices, providing a critical layer of security and monitoring for your property. Particularly in the vast expanse of the Australian outback, these cameras can make the difference between prevention and loss.
However, choosing the right system and implementing it effectively requires some knowledge and understanding. This article will offer helpful tips on utilizing outdoor solar cameras in Australia for your farm security needs. We will delve into the features you should look for, the strategic placement of cameras, and how to harness solar power for uninterrupted security surveillance.
Why use surveillance on your farm?
Surveillance on your farm can give you peace of mind, alert you to potential problems, and provide security for your property. A farm security camera can be a valuable tool in keeping an eye on your farm remotely.
How Serious is the Threat to Farm Security?
Farm security is a very serious threat. The farm equipment is very expensive and it is very difficult to replace. If the farm equipment is stolen, it can be difficult to get it back.
Types of Farm Security Cameras
There are different types of farm security cameras that you can use to secure your farm or shed. The most common type of security camera is the 4g solar camera. These cameras are powered by solar panels, making them environmentally friendly and easy to install. they also allow you to see what is happening on your farm from anywhere in the world using the 4G sim card that you would have in it.
Choosing the Right Farm Security Cameras
Farm security cameras are a vital part of keeping your farm safe. Choosing the right security cameras can be a daunting task, but it is important to consider all of your options. There are many different types of farm security camera systems, each with their own strengths and weaknesses. Night vision cameras are a great option for farms, as they allow you to see in total darkness. Infrared cameras are another type of camera that can be used in conjunction with night vision cameras to allow you to see in even darker conditions. These cameras can be very helpful in spotting intruders or machinery that may be on your property.
Keep an eye on your farm from anywhere with a farm security system
A farm security system gives you the freedom to manage your property remotely, watch the live feed on your machinery and fuel, and alert you if anything goes wrong. This gives you peace of mind knowing that your farm is secure, even when you're not there.
Cost Effective, Farm Surveillance Camera Solutions offering
Cost-effective farm surveillance solutions are now available that offer a wide range of benefits for farmers. Surveillance cameras can be used to monitor machinery, detect vandalism, and deter trespassers. Solar 4G cameras with optical zoom are an ideal solution for remote locations. Wireless farm security cameras are also easy to install and offer real-time monitoring capabilities.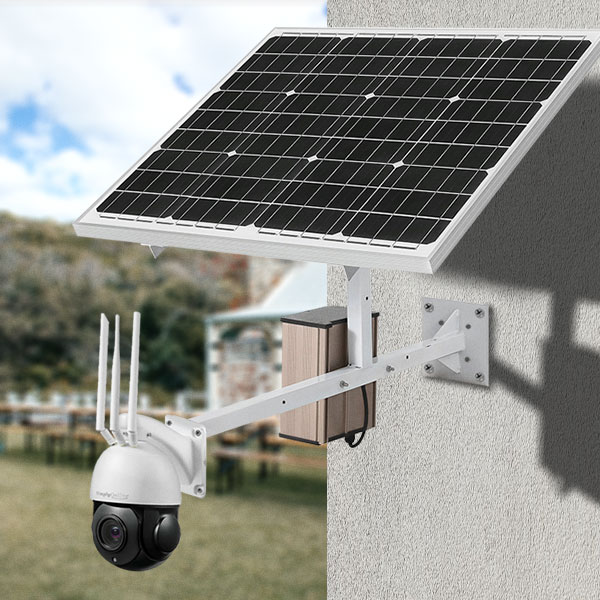 Can I Get Farm monitoring Without Wifi?
If you're looking for a way to monitor your farm without using wifi, there are 4g cameras solar that can be a great option. These cameras are designed to work in a farm environment and can be used day or night to help you monitor your property. Keep in mind that your monitoring needs will vary depending on the size and layout of your farm, but 4g cameras can be a great way to stay connected even without wifi.
What are the Best Farm Security Cameras in Australia?
There are many different types of security cameras available on the market, but not all of them are well suited for use on a farm. In order to find the best farm security cameras in Australia, you need to consider what type of monitoring you need to do and what features are most important to you. For example, if you need to be able to capture number plates of vehicles coming and going from your property, then you will need a camera with optical zoom. Solar farm cameras are also a good option for farms, as they do not need to be installed with extra equipment and fuel, and can be placed across Australia.
Can you Put a Security Camera on a Tree?
Security cameras are a great way to deter criminals and keep your home or business safe. But can you put a farm cam on a tree?
While it may be possible to camouflage a bullet solar camera so that it is difficult to spot, we do not recommend doing so. These cameras are easy to install anywhere, and there is no need to harm the environment in order to keep your property safe.
How to ensure a longer service life of solar cameras?
To make sure your solar camera lasts longer, buy one with replaceable batteries and solar panels. You can also buy a camera with a long life span. Additionally, you can replace the storage SD card as needed. Finally, if you need to move or reinstall the camera, it is easy to do so.
How Do Solar-powered Security Cameras Work?
Solar-powered security cameras work by using the sun's energy to power the camera. They are often used in remote areas where there is no electricity, such as on a farm. The solar-powered camera charges batteries during the day and then it also works at night when there is no sunlight.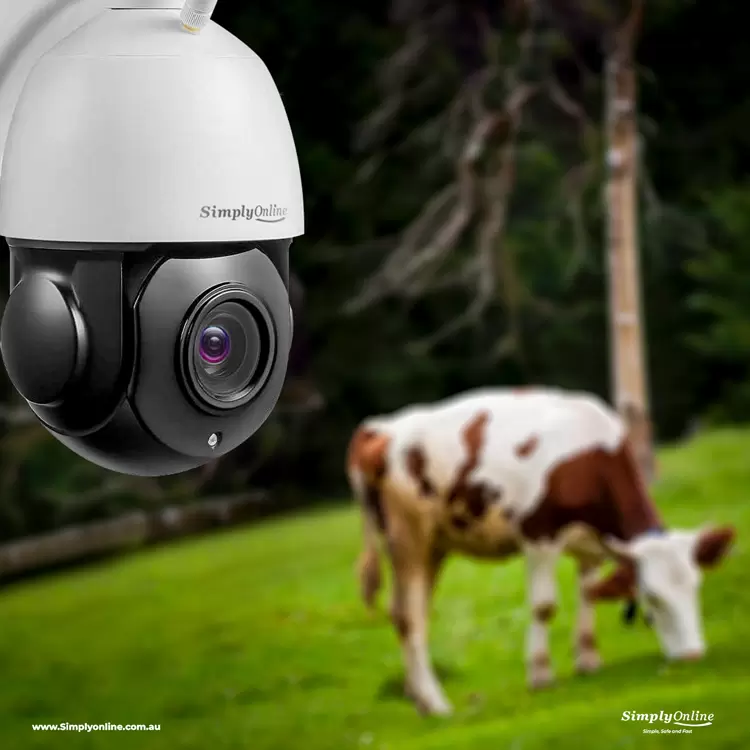 Stand alone security without the expense of limiting wiring systems.
If you're looking for security without the expense of wiring systems, wireless is your best bet. Wireless networks are second to none when it comes to theft and vandalism, and they're also much easier to support. With wireless cameras, you can protect your farm from anywhere with an Internet connection. And with 4G and WiFi, you can even keep an eye on your animals while you're away. Plus, there's no need to worry about chewed wires!
3G/4G Enabled Farm Gate Cameras with Solar
3G/4G enabled farm gate cameras with solar are the perfect way to keep an eye on your remote farm. These wireless cameras are easy to install and can be monitored remotely, making them a great security option for any farm. With solar power, these cameras can be placed anywhere on the property, providing peace of mind and security for any farm owner.