2X Massive 5MP 4G 30X optical zoom + 60W 40Ah White 128GB (Bundle)
What 4G Sim Card do I get for our camera?
You can use any provider that works best in your area. Just make sure that you have 4G/5G coverage and some data to operate the unit (Minimum 1GB/month).
We do recommend and use Boost ourselves as they are running on full Telstra's Network and they have generous yearly plan.
Actual Optical Zoom on these cameras are 20X Optical Zoom, but in the market they known to be 30X Optical Zoom. ( in the App also you will see 30X zoom )
Speedy Installation
Easy and fast home security setup in under 5 minutes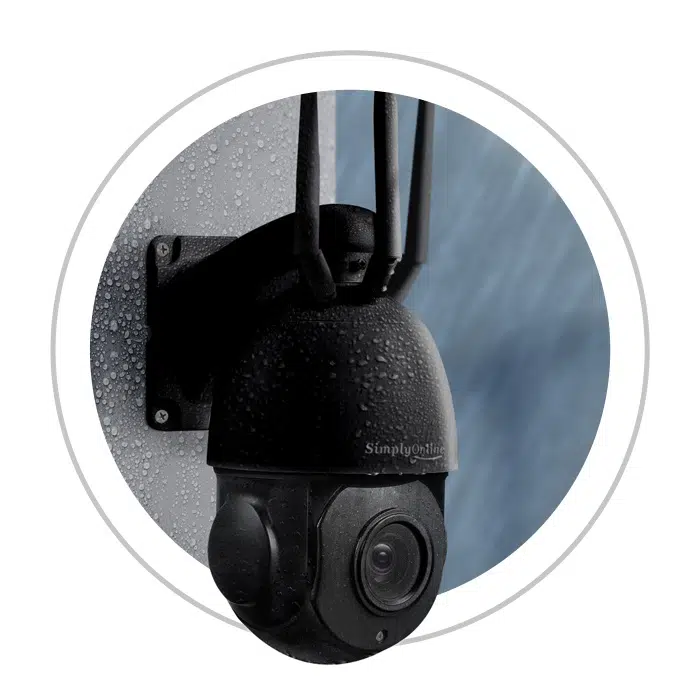 IP65 Weatherproof
our product is protected against multi-directional, low-pressure water jets
Solar Powered
24/7 Wire Free Protection, powered by the 60 Watts Solar Panel and 40AH Battery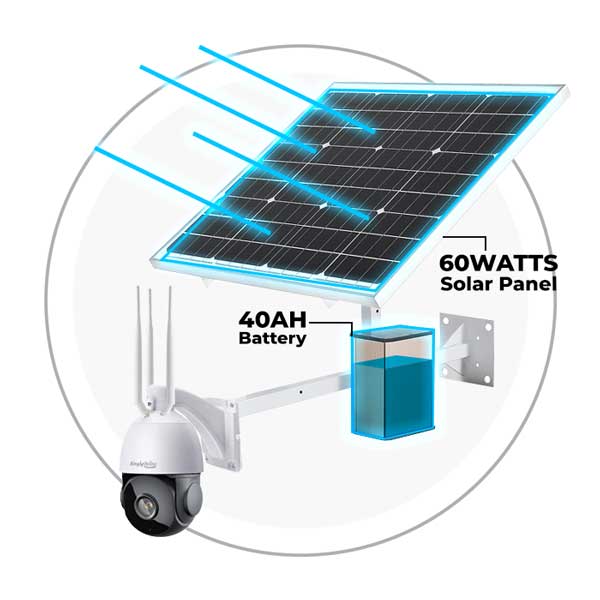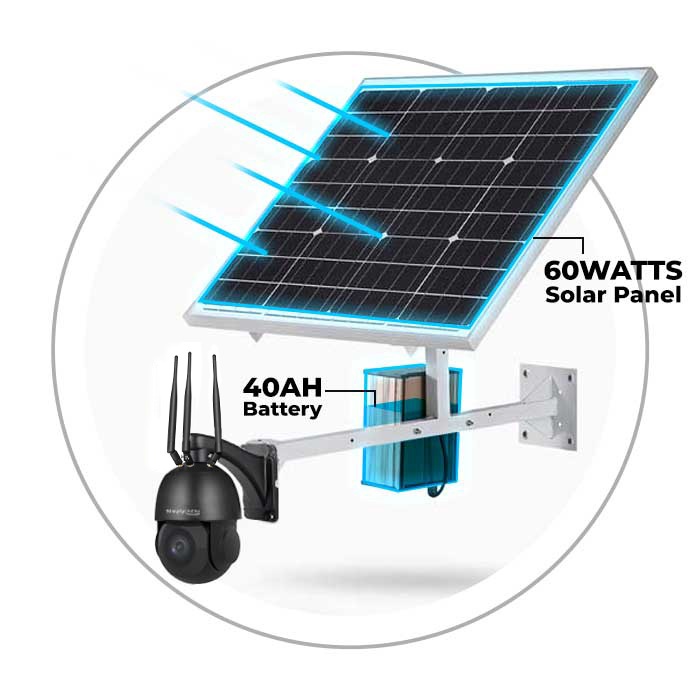 30X Zoom
30X optical zoom, with ultra crisp Lens
Control at Your Fingertips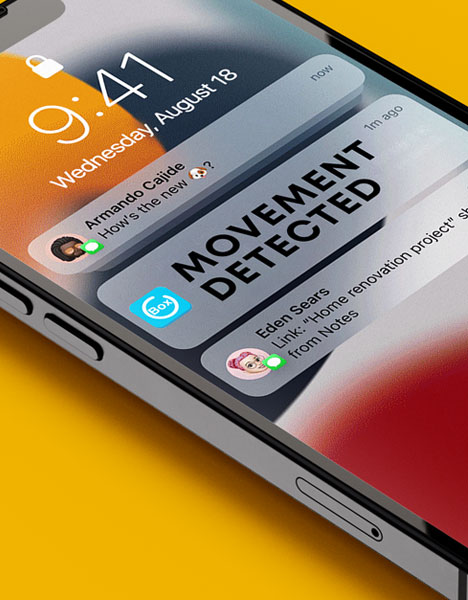 Real-Time
Notifications
---
You can receive real-time alerts when motion is detected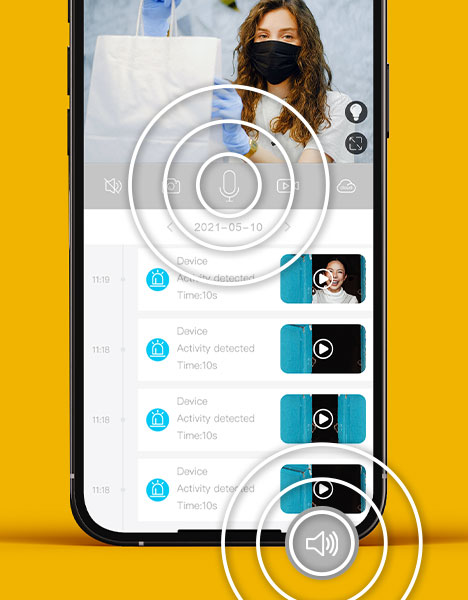 Two-Way
Audio
---
Enables you to receive and transmit audio through the camera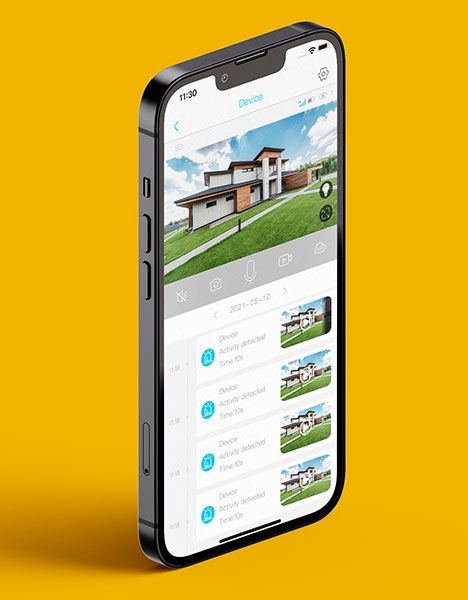 Control
your camera
---
Zoom and rotate your PTZ camera from the app, Connect your Camera with your smartphone, you can access it from anywhere
Solar 60 watts, 40AH lithium battery
This Setup Can Run and Record For 24/7 Monitoring
Special solar bracket
30X Zoom
Some Frequently Asked Questions
1
How far can sensors detect?
12 Meters
2
What happens if the memory card is full?
It writes over the old footage when the memory card is full
3
Should I remove the sd card to watch the recorded videos?
No, you can view the stored footage with the mobile apps.
System functions
setup and Modification

Built-in 5db WIFI module, the partition wall can transmit 30 meters

Storage

optional TF Card ( 16G/32G/64G/128G )

Waterproof grade

IP65 (Outdoor/Indoor)

Optical zoom

30x

Infrared light

effective night vision distance 50 meters

Rotation range

0°~355° in the horizontal direction, 0°~90° in the vertical direction

Rotation speed

horizontal speed 0.1°~40°/S ; vertical speed: 0.1°-40 ° /S

Powersupply

DC: 12V 3-4A

Size:

137mm* 234mm

Weight

1.8Kg
Camera parameters
Image Sensor

1/2.8 coms

Effective Pixels

5MP

Minimum illumination

0.5 [email protected] ( color); 0.09 [email protected] ( black and white);

infrared mode

OLux

Optical magnification

30 times, autofocus

Focal length

2. 7 ~1 3.5 mm

Day and night mode

Automatic IR-CUT switch

Video encoding

H.264.; MPEG4

Image size

5MP

Field of view

81.1°-26.2°
Sound
Audio bitrate

64Kbps

voice

1 input, 1 output (optional)

Call the police

1 input, 1 output ( optional )
Internet Connection
Coding User Management

Maximum support for a user, multi-level user authority management

Network protocol

TCP/IP, HTTP, DDNS, PPOE, NIP, FTP, RTSP, RTP

Access protocol

Onvif standard

Remote function

Support remote configuration, remote upgrade

Web service

Embedded Webserver server, support IE browsing

Network bandwidth

64 kbps-12Wbps, multi-level dynamic adjustable

Network Type

FDD-LTE, TDD-LTE, WCDMA/HSPA+, TD-SCDMA, GSM/GPRS/EDGE

Working frequency

Works On all Australia's Network

rate FDD-LTE/TDD-LTE

Uplink 50M / Downlink 150Mbps

HSPA

Uplink 5.76M / Downlink 21Mbps

TD-SCDMA

Uplink 2.2Mbps / Downlink 2.8Mbps

USIM/SIM

Micro SIM card
Product structure
Product Size

4 inch

Shell material

Aluminum alloy

Scaffolds

Aluminum alloy

Input voltage

Standard DC12V3-4A

Power consumption Day

< 4 W Night: < 10 W

Operating temperature

-40°C~70°C

Installation method

Two types of wall mounting and hoisting / standard wall mounting
Demensions and weight
Size

65cm*72cm*16cm

Weight

14KG
Solar Panel and Battery Specification
Solar Panel
Rated power

60W

Production Tolerance

+3%

Maximum power voltage

17.56V

durable goods

25 years

Maximum power

60.46W

Maximum current

2.85A

Short-circuit current

3.45A

Open-circuit voltage

22.32V

Temperature coefficient of ISC

+0.04

Temperature coefficient of VOC

-0.38

Power temperature coefficient

-0.47

Temperature coefficient of IM

+0.04

Temperature coefficient of VM

-0.38

Temperature range

-40 ~ +85 ℃

Rated current of bypass diode

12A

Allow the load

23m/s,7.53g

Maximum surface load capacity

2400Pa

Size

590*679*30mm
Battery
Batteries

18650 ternary lithium-ion

Capacity

40Ah

Nominal voltage

12V

Charge/discharge protection voltage

12.6V/9V

Normal charging current

10A

Maximum charge/discharge current

30A

Recommended discharge temperature

-20℃ ~ 60℃

Recommended charging temperature

-5℃ ~ 45℃

Storage time

≥18 months (25℃)

Size

125*100*142mm
PTZ Tracking Modes and command list
The first cruise line (preset position 1-32)

Call preset No. 41

The second cruise line (preset positions 17-32)

Call preset No. 42

Left and right limit scan, set the left boundary

Set preset position No. 35

Left and right limit scan, set the right boundary

Set preset position No. 36

Clear left and right limit scan

Set preset position No. 38

Set limit scan speed

Set 61-64 preset position (setting 61 is the slowest, 64 is the fastest)

Set Dome control maximum speed

Set preset No. 113 + set N (N is 1-64, the default is 64)

Set cruise stay time

Set No. 114 preset position + set N (N is 1-255 seconds, the default is 6 seconds)

Set cruising speed

Set preset position 115 + set N (N is 1-64, default 64)

Idle action: open/close

Call 105: open; set 105: close

Idle action settings

Call 101: guard position (preset position 1) - Call 102: 360 degree scan - Call 103: limit scan - Call 104: the first cruise line

PTZ recalibration

Call preset No. 34

Initialization (PTZ Restores Factory Settings)

Call preset No. 115

Set tracking guard position

Set No. 92 preset position

Turn on guard position humanoid tracking mode

Call preset No. 92

Turn on the cruise line humanoid tracking mode

Call preset No. 93

Turn off humanoid tracking

Call preset No. 94

Set tracking time

Set No. 93 preset position + set N (N is the tracking time, the value is 20-255 seconds)
This Setup Can Run For 24/7 Monitoring
Batteries are not included in the warranty. No warranty is given on battery performance
You need to get your own sim card – Sim card would not be provided.

| | |
| --- | --- |
| Weight | 28 kg |
| Dimensions | 48 × 150 × 122 cm |
| Color | Black, White |
| SD Storage | 128 GB |
Only logged in customers who have purchased this product may leave a review.