Best Wireless Security Cameras of 2022
battery operated wireless security camera
A battery operated wireless security camera is a great way to keep an eye on your property without having to worry about running wires. These cameras are perfect for use inside or outside your home, and they are easy to set up. Wireless security cameras are becoming more popular in Australia, as they offer a great way to keep your home safe.
However, there are some things you need to keep in mind when using wireless security cameras. Here are some tips:
Place them in strategic places
When placing WiFi security cameras around your home, it's important to place them in strategic places. This means placing them in places where they can get a good view of the area you want to monitor.
For example, if you want to monitor your front door, then place the camera near the door or in a window that faces the door.
Use high quality cameras
It's important to use high quality cameras so that you can get clear footage. There are many different types of cameras on the market, so make sure you do your research before purchasing one.

What are the benefits of home security cameras?
Security cameras have many benefits that make them a great addition to any home security system. Cameras provide an extra layer of protection by deterring intruders and allowing you to monitor your home. Additionally, most security cameras come equipped with night vision, giving you the ability to see what's going on even when it's dark outside. And finally, security cameras can give you peace of mind knowing that your home is always being monitored. With such a wide range of benefits, it's no wonder that security cameras are one of the most popular home security products on the market today.
Why a Wireless security camera is Better Than a DVR CCTV Camera
A wireless surveillance is better than a DVR IP CCTV camera because it is more secure and easier to install. With a wireless outdoor security camera, you can monitor and capture recordings with your phone, without the need for a dvr or any other central security camera system. This makes it more difficult for intruders to disable your security system, and gives you the flexibility to move the camera if necessary, The ability to send data from your wireless camera to phonea big selling point and functionality for these cameras. (Compatibility with android and IOS smartphones)

Do You Need Motion and Sound Detection?
Detection is one of the most important features to look for in a security camera. If you're looking for a camera to use outdoors, make sure it has good outdoor detection.Security cameras with two-way audio can also be used to detect intruders.
In some cases, two-way audio security cameras can also be used to communicate with people who are not authorized to be on the premises. For example, if a delivery person arrives at a business after hours, the security camera can be used to tell the person to leave the premises. Two-way audio security cameras are an effective way to deter crime and keep people safe.
If you have an outdoor security camera, make sure it has a good battery life so it can stay on and keep watch even when there's no power.
How Do Security Cameras Store Video?
Most security cameras use SD cards to store data. The camera writes the recordings to the micro SD card as it is captured. When the SD card is full, it will overwrite the oldest data on the card. Some cameras have the option to send footage to cloud storage (extra charges apply) as well as saving it to an SD card.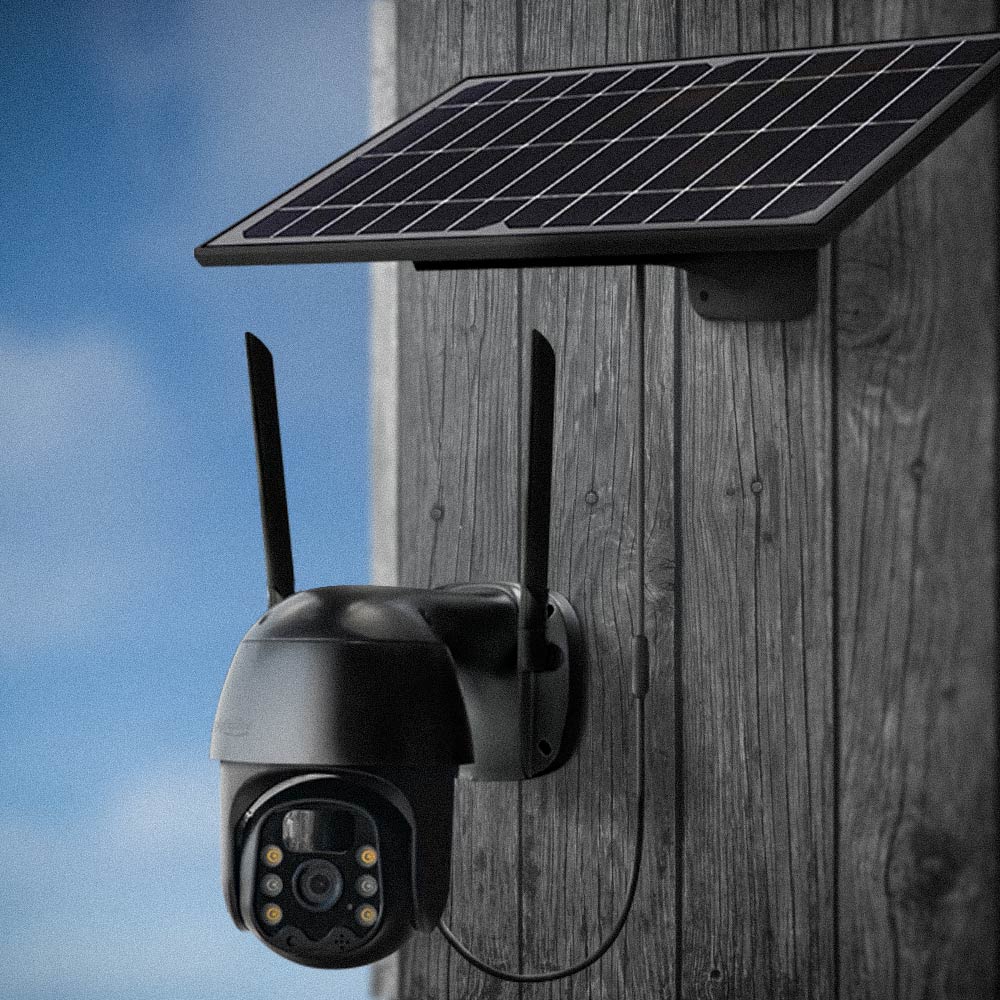 Indoor/Outdoor Security Cameras
Security cameras are a great way to improve the security around your home. They can be used indoors or outdoors to help deter burglars and keep an eye on your property. When choosing a security camera, be sure to consider the type of camera, the placement of the camera, and how you will store the recordings.
When it comes to choosing a outdoor or indoor camera, you have a few options. You can opt for an metal casing outdoor camera, which uses a metal casing for withstanding the harsh wether. solar cameras are quickly becoming the standard for home security systems, because they are self sufficient and high quality they also allow you to view and record videos from anywhere with an internet connection.
Placement is important when setting up your surveillance system, especially if you want it to be discreet. The best place to put your cameras is in a corner of the room so they will not attract attention and will be less likely to get damaged by curious hands. If you are going to be recording audio as well as video, make sure you do not put your microphone in an obvious place where people can see it.
Once you have decided where your cameras will go and what type of camera you will use, the next step is deciding how you will store your recordings. If you plan on keeping them on your computer or another device that has storage capabilities, It's important to regularly transfer your recorded footage from your camera memory card to your laptop or external hard drive. That way, you won't lose any important videos.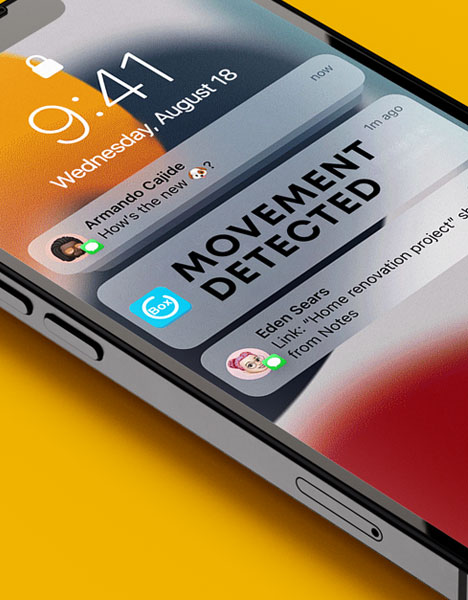 Find the right security camera for you.
If you're looking for a security camera, there are a few things to keep in mind. For instance, do you need one with night vision? Or is an indoor camera sufficient? Another consideration is whether the camera is battery-powered or needs to be plugged into an outlet. And of course, you'll want to decide whether an outdoor or indoor camera is best for your needs. 1080p resolution is standard, but some camera system offer higher resolutions (2K, 4K) for even clearer images.

Some security cameras also come with a spotlight feature, which can be helpful in deterring intruders. And finally, many cameras now come with rechargeable batteries, so you don't have to worry about replacing them frequently. detection can also be an important factor to consider when choosing a security camera. Some cameras will send alerts to your phone or tablet if they detect movement, so you can stay informed about activity around your home even when you're not there.

Wireless CCTV / Security Camera FAQ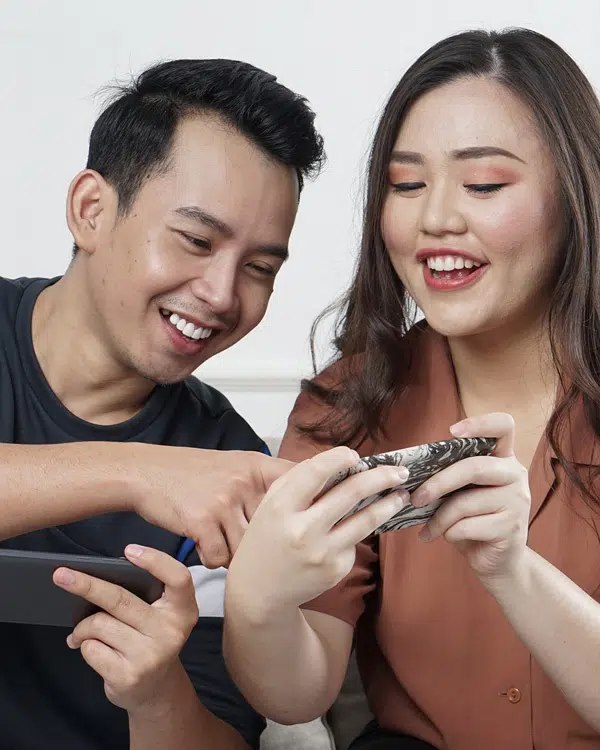 What are wireless security cameras?
Wireless security cameras are becoming increasingly popular as home and business owners look for ways to improve their security. These cameras offer many benefits over traditional wired models, including easier installation and more flexibility in where they can be placed. However, there are also some potential drawbacks to consider before investing in wireless security cameras.
Wireless security cameras offer several advantages over their wired counterparts. Perhaps most notably, they are much easier to install since there is no need to run cables through your walls or ceiling. They also offer more flexibility in terms of placement, as they can be placed nearly anywhere within range of your wireless router. Additionally, many wireless security cameras include features such as night vision and wide field of view that make them more effective at deterring and detecting crime.
What are the potential drawbacks of wireless security cameras?
Although wireless security cameras have many benefits, there are also some potential drawbacks to consider. the quality of the video footage may be lower than that of a wired camera due to the compression that is necessary for transmitting data
Does cctv camera work without internet?
Wire-free CCTV cameras are not able to send data without an internet connection. The camera needs to be able to send data in order to be monitored, and it does this through a wifi or 4g connection. One advantage of wire-free CCTV cameras is that they can be placed almost anywhere. They are also much less likely to be vandalized, as there are no wires for someone to cut.
Security cameras are easy to install, and you can install multiple cameras around your home or business. Wall mounted cameras are easy to install, and you can put them both outdoors and indoors.
Is an indoor wireless camera enough security?
It depends. If you're just looking for a way to monitor activity in your home, then an indoor wireless camera might be enough security for you. However, if you're looking for more comprehensive security, you may want to consider adding on additional security cameras, such as solar 4g cameras and bullet cameras, or investing in a wired CCTV system.
If you're looking for the latest technology in solar powered security cameras, you'll want to check out the solar cameras from simply online. These cameras are designed to give you clear, high-quality images, and they come with a solar panel that makes them easy to install and use. They're an investment that will pay off in the long run, and they're an add-on to your home security system that will give you peace of mind. simply online offers some of the best security cameras in Australia. shopping online is a great way to make your life easier