A Wireless CCTV Camera is the perfect solution for any home or business security system. With a wireless security camera, you can easily install and maintain an effective security network without having to worry about expensive wiring or a complex setup.
These cameras are available in both indoor and outdoor varieties, making them suitable for any environment. Additionally, many wireless cameras feature a Wi-Fi connection, allowing you to monitor your premises remotely via your smartphone or laptop.
Wireless cameras are often more affordable than traditional wired cameras, so you can save money while still enjoying an effective security camera system. If you need to cover multiple areas, such as both the indoors and outdoors of your property, you can easily install multiple wireless cameras in order to have complete coverage. With a wireless security camera system, you can enjoy peace of mind knowing that your property and loved ones are safe and secure.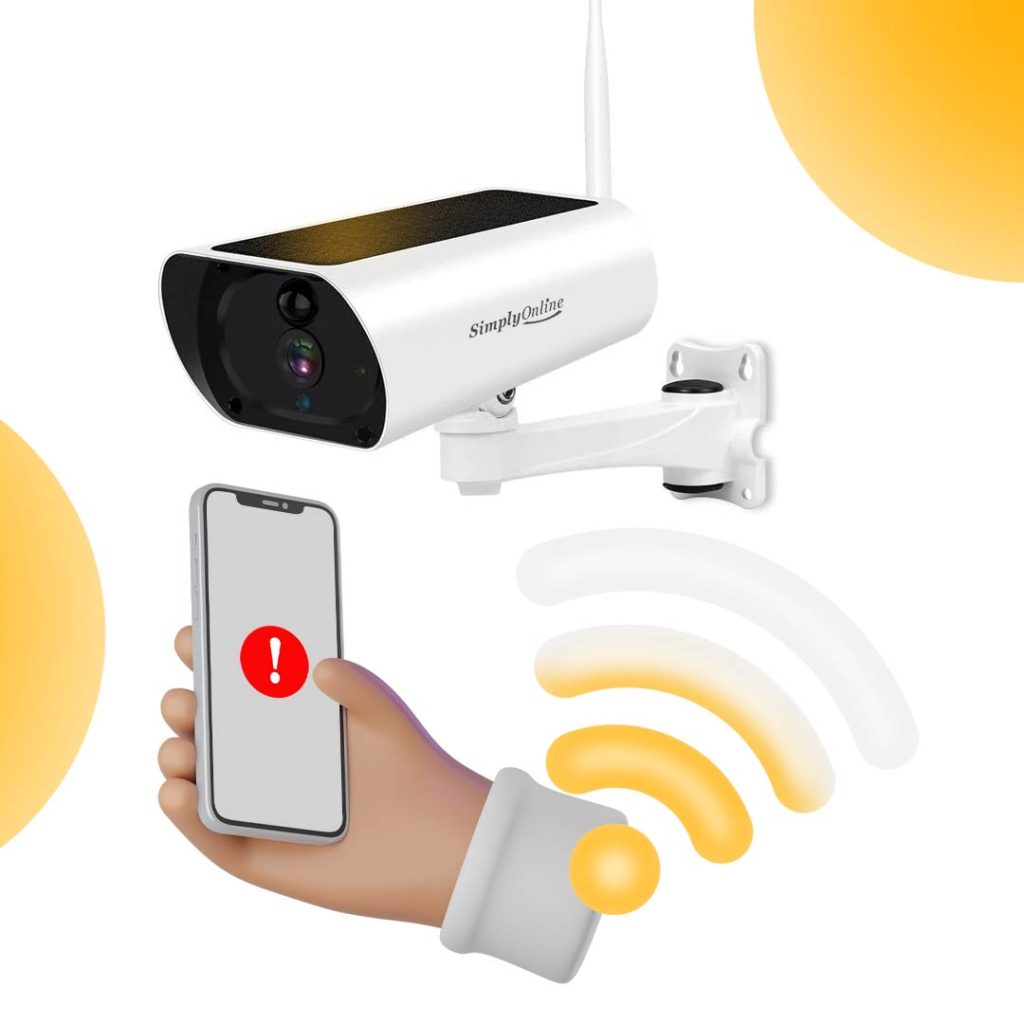 A Wireless CCTV Camera is a security camera that operates over either a 4G Cellular network or wifi. some variations of these cameras are compact and lightweight devices that can be used for indoor as well as outdoor surveillance purposes. This type of camera is mainly used to monitor the activities of people in public places.
The wireless CCTV camera can also be powered by solar energy, making it even more versatile and convenient to use. It has become one of the most popular security cameras due to its ease of installation, portability, and affordability.
With the help of this camera, you can monitor any area from your smartphone or computer without having to worry about wiring or power connections. Moreover, these cameras come in a variety of sizes ranging from massive to small and discreet, making them suitable for any type of surveillance requirement.
When to choose a Wired Security Camera over Wireless CCTV Camera?
A wired security camera is a great choice for ensuring a reliable and secure surveillance system. Unlike wireless CCTV cameras, a wired camera does not rely on Wi-Fi or other wireless signals to transmit video footage; instead, it uses a physical connection to connect the camera to the main monitoring system.
This provides greater protection against signal disruption and helps ensure that your camera system remains operational even if the wireless network goes down. Furthermore, since no data is being transmitted wirelessly, there is no risk of hackers intercepting your footage (Investing in an excellent quality modem will eliminate any concerns.) – providing an extra layer of security to your home or business. Wired security cameras also tend to be more reliable than their wire-free counterparts. All in all, investing in a wired CCTV camera can provide peace of mind knowing that you have taken steps towards protecting your property from intruders and potential threats.
Wireless CCTV Cameras, Best Of The Both Worlds: Indoor/Outdoor Security Cameras

Up to now, we have laid out why a wired CCTV camera may be the better selection for those who are deeply anxious about their safety systems, however, the issue with wired cameras is the cabling itself. It appears more old-school since nowadays pretty much every gadget and device we use is wireless and there's a good cause for that: Comfort! If you only plan to put in one or two cameras then Wired cameras could be reasonable but what if you're concerned about aesthetic appeal or you are on a tight budget?
If your central network is far away, you would need to invest in a lot of cabling for wired cameras. Additionally, having extra cables will require you to get a cost-effective server or DVR at the least. With wireless cameras, however, it's much easier; simply hook them up with your modem or 4G sim cards and they are ready to be used.
Wireless CCTV cameras are the best of both worlds when it comes to home security. They provide all the benefits of a security camera, with the added bonus of being able to go around your home without the worry of wires and cables. With indoor and outdoor versions available, you can make sure that no matter where you are in your house, you'll have peace of mind knowing that your place is secure. These cameras offer a wide variety of features such as motion detection, night vision, and two-way audio.
The night vision feature allows you to be able to see what's going on inside or outside your house late at night or even in low light conditions. With these features combined with their convenience, wireless CCTV cameras are an ideal choice for anyone looking for an effective way to keep their property safe.
Best Wireless CCTV Cameras
The best wireless CCTV cameras are designed to help you keep an eye on your home or business from any location. These cameras have a range of features that make them ideal for monitoring, such as night vision, spotlight, and outdoor capabilities.
Additionally, some of the best wireless security camera models feature smart notifications and live monitoring capabilities. This allows you to be aware of any activity happening around your property at all times. Furthermore, these cameras are powered by either a cam battery or an Solar power source, giving you the flexibility to choose whichever works best for your security needs. With the right wireless security camera setup in place, you can rest assured that your property is always protected.
Here are some of our Best Solar PTZ Wireless Security Cameras :
Wireless home security cameras compared
Wireless security cameras come in a variety of prices and features, You have the option of selecting either Battery-run or Solar-powered, some even come with AC power supply but with Wi-Fi features. Ultimately, you should decide which type is most suitable for your needs.
If you are looking for a more inexpensive solution for the quick run, then AC Wifi Cameras may be the right choice for you. but if you want more for your money and a system that can save you money in the long run solar powered wireless security cameras are also great!, They can save you on electrical bills, and they are great if you don't want to charge them regularly or the power source is out of reach
Find the right security cameras for you.
When looking for the right security cameras for you, there are many factors to consider. The camera type is an important factor, as there are a variety of options such as battery powered, detection cameras, solar powered, spotlight cameras and more. Outdoor cameras need to be able to protect your home from all weather conditions.
If you choose a rechargeable camera, you can use the them even in winter months. Indoor cameras will also require careful consideration when deciding on the right one for your needs.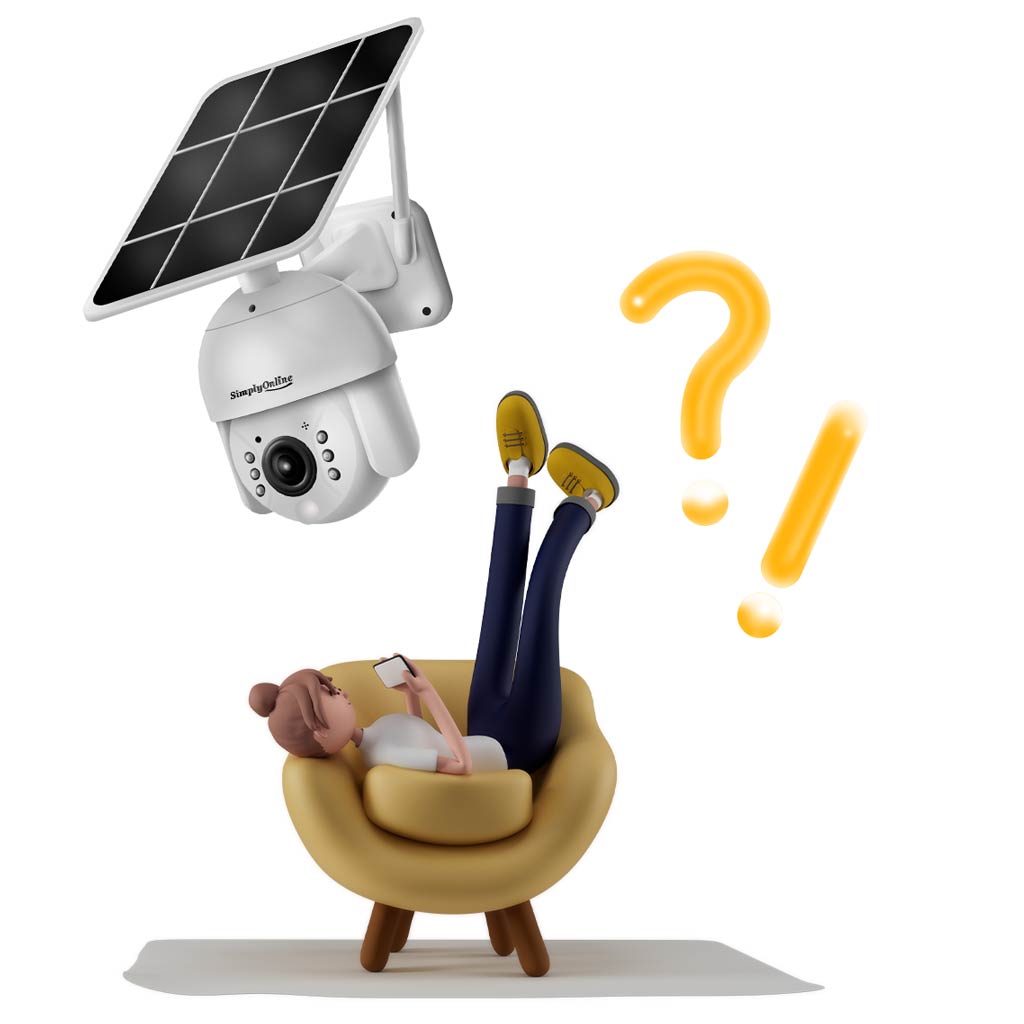 Price is always something to take into account when making any purchase. You may also want the capability of an embedded online alert system that notifies you when a visitor arrives or audio capabilities so you can listen in on what's happening at your property. Night vision is another feature that can be useful for many people and solar panel support may be needed if you plan on using outdoor solar-powered security cameras. Taking all these factors into account should make it easier to find the right security cameras for your needs.
Wireless security camera FAQ

Do all Wireless Cameras run on Rechargeable Batteries?
It is possible, however, it is important to read the product specifications carefully when making a purchase. Many Wireless Cameras are not actually wire-free, but still offer Wi-Fi or 4G connectivity. Be sure to check for the presence of rechargeable batteries in order to confirm if the camera is truly wireless.
Which is more reliable: 4G or Wi-Fi?
This is an important question as there are pros and cons to both. On the whole, if you live or plan to use the cameras in a remote area where there is no Wi-Fi available or your connection isn't stable because of the distance between the modem and gadgets, then 4G cellular can be a great option. Additionally, it can assist people who need self-contained systems.
If you are looking at connecting more than the usual number of cameras to your WiFi modem, you should think twice before making a purchase. As adding too many devices can overload the modem, thus leading to slower speeds and even overheating. This could cause an unreliable connection and ultimately be a hindrance. In such situations, investing in a reliable high-tech modem or going for 4G cameras could be a good option.
However, remember that 4G cameras require SIM cards and a different data plan for each camera which need to be taken into consideration before your purchase.
Can I depend on solar power if I live in Australia with frequent cloud coverage?
Yes! Solar power is still an effective energy source even in Australia with its frequent cloud coverage. However, they will not be able to produce energy as proficiently when the sky is cloudy as they would on a clear day. The amount of energy generated can differ, but it will generally be 10-25% lower than usual due to the cloudiness.
Additionally, solar panels can be connected to a battery system that stores excess energy generated during sunny periods to ensure continuity of electricity supply during cloudy weather.
---